INTREPID AFRICA & MIDDLE EAST BROCHURE
Travelling the Intrepid way means exploring the world at grassroots level with a small group of like–minded travellers.
Joining locals in their markets, their villages and even in their homes, you'll see more than just the usual sights, you'll become a part of local life.

Whether you're looking for an epic overland adventure from Nairobi to Cape Town, a journey of cultural discovery in Morocco, or a wildlife encounter on the plains of East Africa, there's an African adventure to suit just about every budget.

Botswana, Burkina Faso, Egypt, Ethiopia, Ghana, Kenya, Kilimanjaro, Malawi, Mali, Morocco, Mozambique, Rwanda, South Africa, Tanzania, Uganda, Namibia, Zambia, Zanzibar and more.
Trips from 3 days to 17 weeks
8 different trip styles from Overland to Comfort
Small groups
Responsible Travel
Award–winning leaders
SORRY, THIS BROCHURE IS NO LONGER AVAILABLE THROUGH THIS WEBSITE.
The Visual History of Intrepid Africa & Middle East Brochure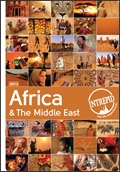 01 February, 2012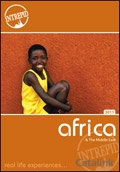 11 November, 2010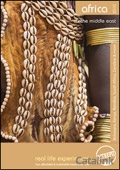 12 August, 2010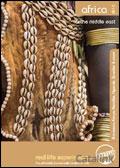 03 November, 2009