INTREPID EUROPE BROCHURE
Off the beaten track and away from the holiday crowds Intrepid have some delightful trips in Europe – if you're a traveller with a yearning for adventure, a sense of fun and a wish to escape the humdrum of mainstream tourism – then come and explore Europe with us!

Visit some of the worlds great icons…hang out in village square…enjoy a home–cooked meal with local friends, trips run from 4 – 50 days with guides that will help bring these areas to life, giving you an adventure like no other.

Don't be nervous about the name Intrepid Travel. Our attitude to travel is responsible, down to earth and our comprehensive trip range includes group and independent travel. In fact, we have a style of travel to suit just about every level of budget, comfort, activity and even cultural interaction in most destinations around the globe.
SORRY, THIS BROCHURE IS NO LONGER AVAILABLE THROUGH THIS WEBSITE.
The Visual History of Intrepid Europe Brochure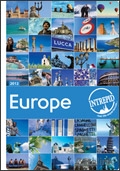 01 February, 2012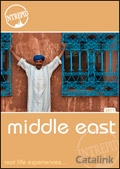 11 November, 2010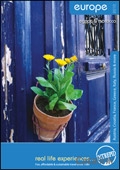 12 August, 2010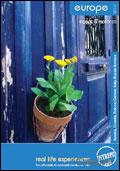 03 November, 2009