IPERSONAL LOANS
It is not always easy, or even possible, to save up enough money to do the things we want or need to do. Looking for a personal loan can also be a difficult task. To make it easier for you, the iPersonal Loan range covers personal loans from many different sources and with many different requirements, for small unsecured personal loans to loans secured on your assets.

When the time comes when we need more money, it is really important to makes sure we are paying the cheapest rates for the money we borrow. Whether we want to raise a personal loan for a new car, take that special holiday, make home repairs or find a loan for school fees, there is a personal loan to meet every need in the iPersonal Loan range.

SORRY, THIS NEWSLETTER IS NO LONGER AVAILABLE THROUGH THIS WEBSITE.
The Visual History of iPersonal Loans Newsletter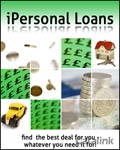 26 April, 2011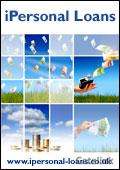 11 August, 2009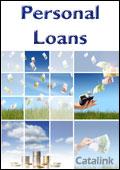 06 July, 2009