IPET INSURANCE
We are always being asked the same questions by owners of different breeds of dogs and breeds of cats.; "Where can I find the best insurance for my dog?" "What pet insurance is right for my cat?" "Where can I find pet insurance for my hamster or even my goldfish?" Whatever kind of pets you have, even the most unusual pets, iPet Insurance will have an insurance policy to suit your needs.

At iPet Insurance we pride ourselves on bringing you the latest and the best pet insurance on the market. Choose from the many different companies whose policies have been designed with the discerning pet owner in mind. We all love our pets and it makes sense to find exactly the best policy and the best price for pet insurance that we possibly can.
SORRY, THIS NEWSLETTER IS NO LONGER AVAILABLE THROUGH THIS WEBSITE.
The Visual History of iPet Insurance Newsletter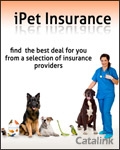 09 May, 2011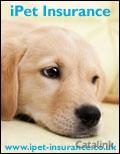 13 August, 2009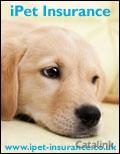 13 August, 2009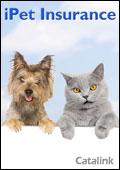 06 August, 2009