JERSEY TRAVEL NEWSLETTER
Rediscover Jersey during 2015 and explore an island in celebration; from the Channel Islands Heritage Festival and the 70th anniversary of liberation to the Island Games in June, Jersey with be alive with events and festivities all year.

Jersey's attractions and gastronomic excellence ensure that foodie fans and culture vultures are well catered for, with Michelin-starred restaurants, quirky beach cafes, Second World War relics and international conservation parks all offering a thoroughly enjoyable and varied holiday experience.

For those who want to seek thrills, spills and activities, there is a wealth of options both in the sea and on the land, from surfing, kayaking and scuba diving to golf, blokarting and cliff-walking.

What will you do with your time in Jersey?
SORRY, THIS NEWSLETTER IS NO LONGER AVAILABLE
Front Cover Images of Jersey Travel Newsletter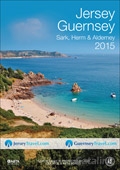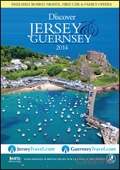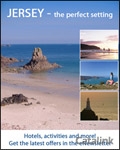 VIEW ARCHIVED NEWSLETTERS