JEWEL IN THE CROWN HOLIDAYS - TURKEY BROCHURE
Where better to book your holiday to Turkey than right here at Jewel in the Crown Holidays? And why holiday anywhere else in the world when there is a stretch of coastline which is stunningly beautiful, with pine-clad mountain ranges dropping gently into the crystal clear and inviting sea? This is the beauty of Turkey and it is less than 4 hours away.

It was the early 'eighties when they first visited Turkey. Then, it was totally uncommercialised, and the large tour operators did not even consider operating to this wonderful part of the Aegean or Mediterranean. They do not pretend that Turkey has not changed; it has. It's become a lot more popular and all resorts now cater for every need of the tourist. When they first visited Olu Deniz there were half a dozen hotels and several had around a dozen what can only be described as garden sheds, that were rented out to Turkish families. They still use one of these original hotels but it now has a new wing with air-conditioning. The garden sheds are still there though, albeit hidden discreetly in the olive groves. They hasten to add they are not still used by them!
SORRY, THIS BROCHURE IS NO LONGER AVAILABLE
Front Cover Images of Jewel in the Crown Holidays - Turkey Brochure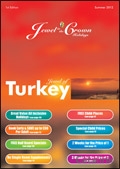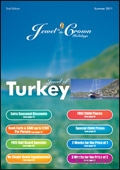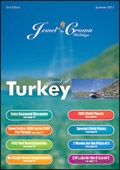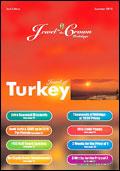 VIEW ARCHIVED BROCHURES