JOURNEY LATIN AMERICA: BESPOKE JOURNEYS BROCHURE
Bespoke Holidays - Tailor-made travel for individuals.

This bespoke journeys brochure includes suggested itineraries (with prices) which provide an idea of what you may expect from the various countries covered. These itineraries are meant as a guide only, and are usually customised to suit your own needs and interests.

There is no permanent tour escort on these holidays. You are met and accompanied by their local representatives and, where appropriate, specialist local guides from archaeologists to naturalists
and white-water captains. They will take care of you, but in case of emergency they provide a 24-hour emergency telephone number in the UK. Use this brochure in conjunction with their more comprehensive website and your conversations with their consultants to fine-tune your holiday and bring it to fruition.
SORRY, THIS BROCHURE IS NO LONGER AVAILABLE
Front Cover Images of Journey Latin America: Bespoke Journeys Brochure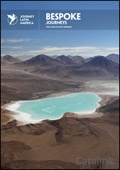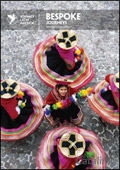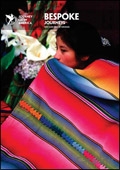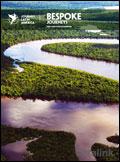 VIEW ARCHIVED BROCHURES