JOURNEY LATIN AMERICA DISCOVERY JOURNEYS BROCHURE
Central & South America Holidays
All about Latin America, Journey Latin America bring you the opportunity to experience the most extraordinary holidays throughout Mexico, Central and South America!
Explore their group tours, private journeys and tailor made holidays today - whether you're into bird watching, foodie holidays, wildlife experiences or relaxing breaks, you can find exactly what you need with them.
When you travel with Journey Latin America, you gain access to nearly 40 years of experience and expertise, knowledge and know-how. Not only that, but their team of experts are ready and willing to make your holiday the most incredible one yet.
Their incredible destinations range from the Antarctica, Bolivia and Chile to Cuba, Peru and Mexico. There is something perfect for everyone with them!
Order a free copy of the Journey Latin America brochure today to explore incredible holidays, offers and inspiration on your next big break!
SORRY, THIS BROCHURE IS NO LONGER AVAILABLE THROUGH THIS WEBSITE.
The Visual History of Journey Latin America Discovery Journeys Brochure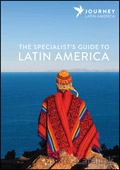 12 October, 2018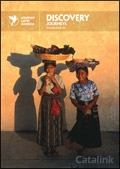 07 April, 2011
28 October, 2009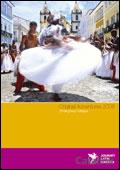 22 February, 2008