KAWREE FASHION NEWSLETTER
Fashion inspired by Africa!
Kawree brings you beautiful, hand-made, natural fashion and design inspired by African culture.
Every piece in the Kawree fashion collection is inspired by authentic African traditions and designs, celebrating the unique culture of this huge continent. Let the vibrant dresses, tops, shorts and skirts bring an exotic touch of life to your wardrobe with their colourful tribal themes.
Sign Up to the newsletter to stay up to date on the newest clothing and products from Kawree!
The Kawree difference ...
Authentic designs & traditional cultures
From everyday outfits, tops & beachwear to statement evening dresses
Beautifully made environmentally friendly sunglasses
Eyecatching handbags and stylish accessories
Receive 15% OFF when you sign up!
Sign up to the Kawree newsletter today for savings of up to 15%!
SORRY, THIS NEWSLETTER IS NO LONGER AVAILABLE THROUGH THIS WEBSITE.
The Visual History of Kawree Fashion Newsletter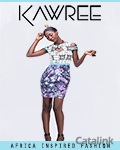 19 August, 2016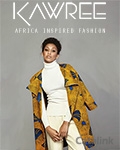 18 August, 2016
18 August, 2016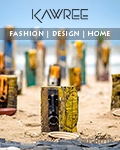 15 August, 2016