KEENE ELECTRONICS NEWSLETTER
Keene Electronics was established in 1988 with just one product (an NP22 battery discharger if you were wondering). Since then their whole business has evolved around the design, manufacture and distribution of audio and video accessories. They sell interesting useful and sometimes hard to find bits and pieces designed to make your life easier, whether you're a camcorder enthusiast, home cinema fan or general gadget addict.

They believe that by sticking to products they know best, they can offer you a better service and help you make a more informed decision. They don't sell kettles, washing machines or vacuum cleaners, and they'll never knowingly sell you something that won't do what it's supposed to.
SORRY, THIS NEWSLETTER IS NO LONGER AVAILABLE THROUGH THIS WEBSITE.
The Visual History of Keene Electronics Newsletter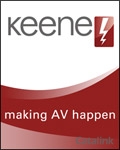 25 July, 2012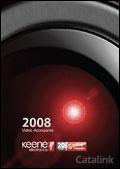 03 November, 2008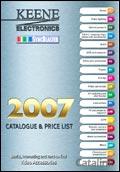 15 February, 2007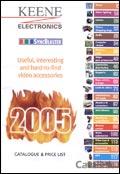 09 March, 2005