KENYA BEACHES AND SAFARIS BROCHURE
Relax on a tropical beach enjoying the glorious Kenya sunshine or enjoy the 'Real Africa' and combine your holiday with our range of 1, 2, 3, 4 and 6 night safari options – it's up to you! Most of our safaris can be included within a 7 or 14 night holiday allowing you the freedom and flexibiility of creating your own, very special, once in a lifetime experience.

Complete details of our Kenya Safari programme and our hotels in Kenya are available in our brochure and on our website.

The startling contrasts of landscape and the outstanding natural beauty of Kenya must be seen to be believed. Long stretches of white sandy beaches are lapped by crystal clear, turquoise waters protected by the coral reef, which runs almost the entire length of the coast.

In December 1967 a party of Swiss travellers flew, for the first time, from Basle to Mombasa in order to escape the cold of the European winter and fell in love with Kenya's fascinating wildlife, stunning landscapes and natural beauty.

Their enthusiasm for sharing this beautiful country with other travellers led to the creation of a group of Companies of which African Safari Club is part. Their enthusiasm continues to this day with the same philosophy of offering an affordable and unparalleled holiday experience in one of Africa's most fascinating and diverse countries.
SORRY, THIS BROCHURE IS NO LONGER AVAILABLE THROUGH THIS WEBSITE.
The Visual History of Kenya Beaches and Safaris Brochure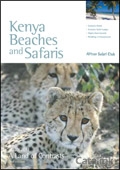 05 July, 2010
21 January, 2008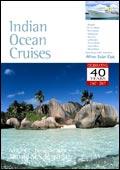 19 February, 2007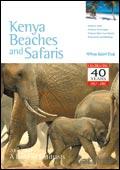 19 February, 2007