LINKWORD LANGUAGES NEWSLETTER
Learn a new language the easy way with Linkword Languages


If you've experienced the awkwardness of not being understood or the frustration at not being able to understand, this eNewsletter is for you.

Simple, effective and interactive learning aids will ensure you master any language you put your mind to. Get the most out of your holidays, further your education or prepare yourself for moving abroad – Linkword Languages will help you do them all.
Spanish, French, Italian, Mandarin, Welsh & more
Learn your way – CD, download, eBook, MP3, mobile
Flexible packages
Study anywhere, at your own pace
Enjoy savings, updates & even a FREE DEMO
Make the world your oyster
Traverse the globe in confidence and discover the secrets of the countries you visit. Learning a new language needn't be difficult and Linkword Languages will help you learn one without the fuss. For example, the French for HEDGEHOG is HERISSON – imagine your HAIRY SON looks like a HEDGEHOG.

You'll be wowing your friends with new skills and enjoying fuller holidays for as long as you live.

Do it the easy, simple and affordable way and sign up to the Linkword Languages eNewsletter.

SORRY, THIS NEWSLETTER IS NO LONGER AVAILABLE THROUGH THIS WEBSITE.
The Visual History of Linkword Languages Newsletter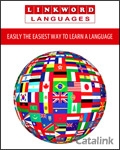 12 September, 2014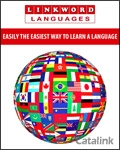 12 September, 2014