LITTLE GREEN RADICALS KIDSWEAR NEWSLETTER
Fashionable, Fun, Fairtrade Kidswear


Everyone loves to show their children off. With the Little Green Radicals range of bright, fresh designs, you'll find clothes that both you and your kids will love!

These aren't just child and parent friendly clothes though – they're planet friendly too.

Made from fairtrade organic Indian cotton, you'll be making an ethical choice when you choose from their range, and helping to look after the future of this world. Because that's where your kids are going to grow up.

And since all their clothes are made from organic clothing, they're suitable for even the softest, most delicate skin – ideal for happy days and quiet nights.
Organic skincare, just for kids
To help keep babies' skin happy and trouble–free, Little Green Radicals also offer a range of organic skincare.

With organic, luscious balms to not only soothe the skin but relax and calm with herbal aromas, your children will be happier than ever!

Sign up for the Little Green Radicals eNewsletter today and be first to get great offers and updates on new ranges



SORRY, THIS NEWSLETTER IS NO LONGER AVAILABLE THROUGH THIS WEBSITE.
The Visual History of Little Green Radicals Kidswear Newsletter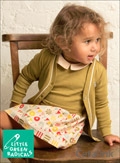 21 September, 2015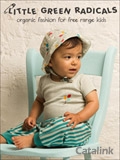 19 January, 2015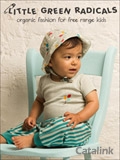 19 January, 2015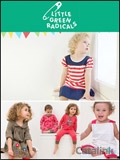 21 July, 2014