MACMILLAN CANCER SUPPORT SHOP CATALOGUE
Welcome to Macmillan's Catalogue. Inside you'll find a selection of cards and gifts. And remember, every purchase you make, however small, will help Macmillan to achieve its ambition of being there for everyone affected by cancer in the UK.

Macmillan Cancer Support improves the lives of people affected by cancer. We provide practical, medical, emotional and financial support and push for better cancer care.

One in three of us will get cancer.
2 million of us are living with it.
We are all affected by cancer.
We can all help.
We are Macmillan.
SORRY, THIS CATALOGUE IS NO LONGER AVAILABLE THROUGH THIS WEBSITE.
The Visual History of Macmillan Cancer Support Shop Catalogue

03 June, 2009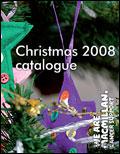 24 November, 2008

28 October, 2008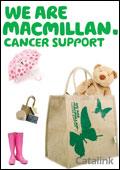 07 August, 2008