MARCO POLO FROM TRANSOCEAN TOURS BROCHURE
It gives us great pleasure in announcing the launch of a very special cruise programme aboard Transocean Tours Marco Polo. We feel privileged to be associated with such a fine and accomplished ocean liner and look forward to welcoming seasoned cruisers and first timers alike aboard Marco Polo.

Marco Polo joins the Transocean Tours fleet in spring 2008 and will be replacing the popular Arielle who has enjoyed rave reviews from our customers this year. Marco Polo is indeed a wonderful replacement and a truly charismatic and very special lady with such an enviable pedigree and offers the discerning traveller a traditional maritime experience in comfortable and cosy surroundings. Within a relaxed and friendly atmosphere, the emphasis is very much on attentive service, customer satisfaction and relaxation. Over recent years the exquisite Marco Polo has built up a strong following and reputation on the British market and Transocean Tours, who also operate the beautifully appointed Astor and Astoria ocean liners, look forward to continuing in the fine tradition of providing exceptional value destination cruising.

Marco Polo's home port will be the London Cruise Terminal in Tilbury and her varied cruise programme includes Nordic summertime sailings to Fjordland, the North Cape and the Land of the Midnight Sun, the Baltic Cities & St Petersburg, Iceland and the Land of Ice & Fire and closer to home, our ever popular Round Britain & Emerald Isle cruises. Fares amazingly start from just £379 per person for a twin bedded inside cabin and also include gratuities offering truly exceptional value!

You'll be in the very good company of about 750 mainly British guests and we look forward to the pleasure of welcoming you aboard Marco Polo in her new livery.
SORRY, THIS BROCHURE IS NO LONGER AVAILABLE THROUGH THIS WEBSITE.
The Visual History of Marco Polo from Transocean Tours Brochure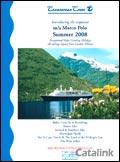 16 November, 2007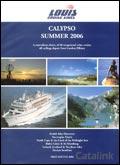 13 October, 2005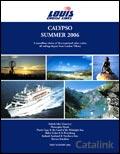 13 October, 2005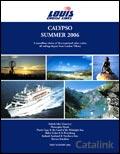 13 October, 2005