MOSHULU NEWSLETTER
Colourful shoes, boots & slippers
Moshulu believe that colourful things make everyone happy.
"Devon is a lovely place to think about creating smiles and our family business is grown from its relaxed holiday spirit. We're always dreaming about new colour and material combinations, creating the perfect recipe of comfort, quality and colour to put a smile into every day." - The Moshulu Team
Wonderfully colourful, delightfully comfortable and distinguishable beautiful; choose from a great selection of boots, shoes and accessories, and dive into the most comfortable and colourful selection of slippers you'll find!
With gifting in mind Moshulu's famously good socks-in-a-box are a must, alongside fabulous slippers for men and women, home and lounge wear such as bamboo pyjamas and hand-painted mugs and knitwear to curl up in all winter - they've got gifting all wrapped up.
Designed in Devon to make you smile.
Sign up to the Moshulu newsletter now to receive member only updates and discounts!
SORRY, THIS NEWSLETTER IS NO LONGER AVAILABLE THROUGH THIS WEBSITE.
The Visual History of Moshulu Newsletter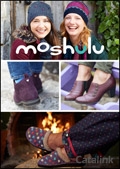 02 November, 2017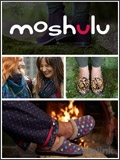 24 August, 2017