NATURALLY BETTER YOU COSMETICS NEWSLETTER
A Better You, Naturally
Naturally Better You is passionate about nature; that's why they carefully hand select the best natural and organic health, beauty and well-being products available.
They not only stock quality products that work, but also one of the most innovate and comprehensive range of products you can find, from Skincare, Make-up, Body Care, Haircare, Personal Care, Oral Care, Health & Wellbeing, Men, Mother & Baby, Children and Travel.
You can be certain that every new product added to their range are held to extremely high standards of being ethically and organically sourced. Each item is also stringently tested, to ensure that the product is both natural, and effective.
The site also has a fantastic loyalty program, so loyal customers get something back, and a handy 'Expert Tips' section for helpful advice.
Sign up to their newsletter today and keep up to date on all new additions to the ranges, as well as future sales and discounts!
SORRY, THIS NEWSLETTER IS NO LONGER AVAILABLE
Front Cover Images of Naturally Better You Cosmetics Newsletter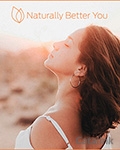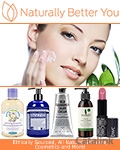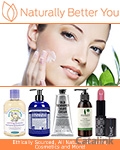 VIEW ARCHIVED NEWSLETTERS