NO BALLS SPORTSWEAR NEWSLETTER
Fashionable high-performance female sportswear!
No Balls Sportswear bring you attractive yet comfortable performance sportswear for women. Making your workout more comfortable so you can focus on what really matters - your performance! Sign up to their newsletter today to discover all they can offer you.
Shop by activity and get the right gear for the job with No Balls. From gym wear, dance clothing and yoga clothing to leisure wear, running gear and more. If you love to look great whilst you workout, this is the place for you.
Sourcing the best quality materials and creating their own breathable, comfortable material, No Balls Sportswear are dedicated to bringing you the ultimate performance wear. Making their clothing from Bamboo means you get comfort and quality with every single item.
Sign up to their newsletter today and treat yourself to a great new kit!
From sports bras and breathable tops to workout jumpsuits and leggings, there is a item perfect for you. Find gorgeous prints that will stand out from the crowd and leave everyone in envy.
Sign up to the No Balls Sportswear newsletter today to explore their incredible range of women's sport gear, stay up to date with news and events and receive member only offers direct to your inbox!
SORRY, THIS NEWSLETTER IS NO LONGER AVAILABLE THROUGH THIS WEBSITE.
The Visual History of No Balls Sportswear Newsletter
24 August, 2018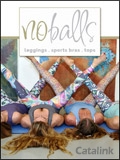 17 August, 2018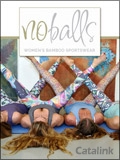 18 July, 2017