NOBLE CALEDONIA - LUXURY RIVER CRUISING BROCHURE
Noble Caledonia is delighted to be offering a number of trips aboard the luxurious RiverCloud and her sister vessel River Cloud II. These truly deluxe vessels are in a class of their own combining the nostalgic charm of the gracious age of travel together with all the up to date comforts of a five–star vessel. The owners of the vessels have invested time, thought and enormous sums to produce something rather special. Nothing has been spared to create not only vessels that are beautiful to look at but also a great joy to travel on. Spacious teak decks, elegant public rooms and staterooms with mahogany, rosewood and marble together with rich fabrics and specially designed furniture, all blend together to create a unique vessel.

If you appreciate the best in life, you will find no better river vessels than these two sisters. Passenger numbers are limited to fewer than 100, allowing the vessels to be operated in true five–star style. In addition to the luxurious interiors, they are also the most prepossessing looking river vessels. The elegant lines reflecting the style of the earlier decades of the 20th century create a very fitting image and to see them gently navigating a picturesque riverscape or tied alongside in an historic quayside is most rewarding.
SORRY, THIS BROCHURE IS NO LONGER AVAILABLE THROUGH THIS WEBSITE.
The Visual History of Noble Caledonia - Luxury River Cruising Brochure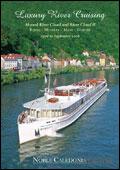 27 March, 2008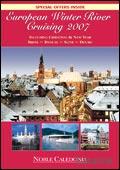 20 June, 2007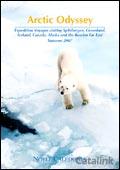 22 January, 2007