NOBLE CALEDONIA - MS CALEDONIAN SKY BROCHURE
Noble Caledonia are delighted to have recently acquired the MS Caledonian Sky, formerly known as Hebridean Spirit. The 114–passenger MS Caledonian Sky is sister vessel to our MS Island Sky and they share the same excellent attributes that make them two of the finest small ships in the world.

For 2012 the MS Caledonian Sky will be exploring the British Isles, Norwegian Fjords, the White Sea and Iceland before venturing to Greenland, South America, the South Pacific and New Zealand.
SORRY, THIS BROCHURE IS NO LONGER AVAILABLE THROUGH THIS WEBSITE.
The Visual History of Noble Caledonia - MS Caledonian Sky Brochure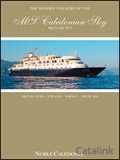 01 November, 2011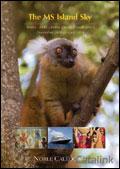 14 February, 2008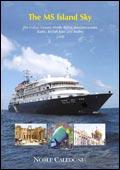 20 June, 2007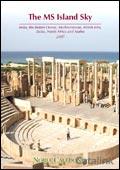 31 October, 2006