NOBLE CALEDONIA - MS QUEST - GREENLAND BROCHURE
Our seemingly endless search for another small vessel has at last been rewarded. We are delighted to have found the MS Quest, which we have chartered long term in order to offer trips in Scotland, Norway, the Spitsbergen archipelago and Greenland. She is the ideal small ship, accommodating a maximum of fifty passengers in attractive and comfortable cabins with outside views.

Built in Denmark in 1992 and completely refurbished in 2004/5 this stout–hearted ship can operate in the most demanding and difficult places. As you would expect from a vessel designed and built in Denmark, she is comfortable and up to date with all the latest safety and communications equipment.
SORRY, THIS BROCHURE IS NO LONGER AVAILABLE THROUGH THIS WEBSITE.
The Visual History of Noble Caledonia - MS Quest - Greenland Brochure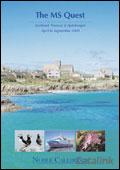 27 March, 2008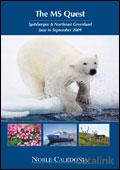 27 March, 2008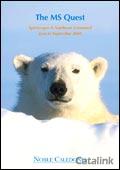 20 June, 2007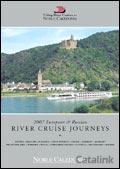 02 November, 2006