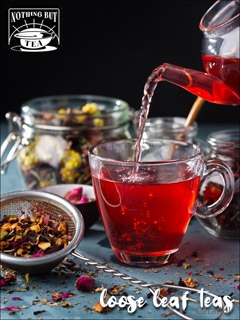 Tweet
Follow NOTHING BUT TEA on Twitter
Quinnan Stone
- 5 hours ago
Writing up the new Vietnamese scented tea. Spring Melody. Which is osmathus and ylang ylang blossoms. It is like a https://t.co/Xd7r6VJxJF
Quinnan Stone
- 1 day ago
Last tea shipment of the year has arrived earlier than expected. Which means almost everything will be back in stock by the weekend.
Quinnan Stone
- 2 days ago
RT
@JapanTraCul
: Tea bowl, White Satsuma ware, 17th century
#ceramics
https://t.co/xf2jH7G1gy
Quinnan Stone
- 2 days ago
Nothing but Tea is about to turn 19 (sale starts Friday ;) ). Hard to believe I've been doing this for that long, a https://t.co/LmbsL38flx
Quinnan Stone
- 3 days ago
RT
@teaformeplease
: You won't often see a rant on my blog. Tea is easy to be positive about 99.9% of the time, but an article about a tea s
NOTHING BUT TEA NEWSLETTER
www.nbtea.co.uk
To sign up to the Nothing But Tea Newsletter, simply click the Request Newsletter button below and you will receive amazing special offers, discounts and access to secret sales.
Request Newsletter
The Tea Experts!
'Nothing But Tea' are tea professionals who work exclusively with teas
If you're looking for the best brew around, Nothing But Tea is the place to go. Specialising in the best loose leaf tea, you'll be able to find the perfect blend for you.
Explore their range of tea today - from black tea, oolong teas and herbal blends to starter sets, green tea and so much more.
Looking for the perfect gift? Nothing But Tea has a range of products perfect for gifting. From beautiful mug infusers, tea tasting sets and tea advent calendars to sample selections, tea utensils and so much more.
Sign up to the Nothing But Tea newsletter today to explore their incredible range of teas and receive member only offers direct to your inbox!