OBBABEE
Training cutlery for your little ones!
The great new way to help you teach your kids to eat independently!
These inspiring new cutlery kits are designed to teach young hands to hold cutlery correctly, making the transition between feeding fast and easy, for parents and kids!
Take the stress out of mealtimes and help develop your kid's control and coordination!
Here's how it works ...
Ergonomically designed to fit young hands
The best way to teach your kids to eat independently
Colourful designs, soft plastic material
Suitable for kids aged 12 months+
The whole set - fork, spoon & knife!
Designed, manufactured & packaged in the UK
Sign up for more products, the latest offers and baby feeding tips from the experts at Obbabee!
SORRY, THIS NEWSLETTER IS NO LONGER AVAILABLE THROUGH THIS WEBSITE.
The Visual History of Obbabee Kids Cutlery Kit Newsletter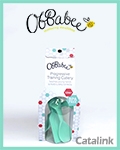 08 July, 2016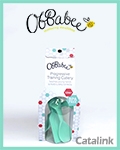 08 July, 2016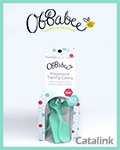 08 July, 2016