OLYMPIC HOLIDAYS - SUMMER SUN BROCHURE
Unforgettable holidays you can trust to deliver
What gets you most excited about a holiday? Maybe a new culture. Perhaps seeing a different part of the world. Or is it the chance to relax with your loved ones and unwind in paradise?
There's a reason they're called Olympic - they delight half a million holiday makers every year, sending them on spectacular journeys to Europe's most sought after gems.
Stay in the sun –the best resorts and hotels in Greece, Cyprus & beyond - from small family-run properties, villas with private pools to large 5 star hotels.
All–inclusive packages – from flights and transfers to hotels, all meals, snacks, ice creams & drinks - you can leave your home with nothing left to worry about.
All the family – whether toddlers, teenagers or grown-ups, their carefully crafted trips let everyone have a good time - both together and apart.
Destination knowledge – first-hand experience in all of their destinations, resorts and hotels mean you get a holiday that's tailored to what you and your group wants.
Enjoy the finer things – life's all about the little touches that make things special - which is what their holidays guarantee to deliver.
New for Summer 2017 - Sardinia, Sicily & Corsica
A total of 50 European Islands in our Golden Anniversary year
Order your Olympic Holidays brochure now to leave ordinary holidays behind.
SORRY, THIS BROCHURE IS NO LONGER AVAILABLE THROUGH THIS WEBSITE.
The Visual History of Olympic Holidays - Summer Sun Brochure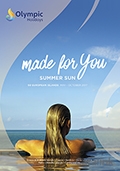 15 December, 2016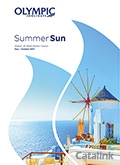 28 July, 2016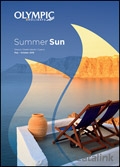 09 March, 2016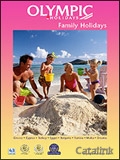 08 July, 2014