PADDERS - COMFY AND STYLISH SHOES CATALOGUE
Comfy and stylish shoes for feelgoodfeet

Padders are in the feel–good–feet business. Utilising over 100 years' experience of shoe making to guarantee every step yout take is sublimely comfortable.

Comfort, technology & design in every shoe we make
A range of beautiful styles with formal, casual & outdoor shoes
Gorgeous sandals and memory foam slippers
Natural leather and fabric linings
Always sure of the right size with full and half sizes available
Posture correct heel height and shapes prevents uneven pressure
Ergonomic cushioned soles and padding for comfort and support
Order the Padders catalogue now for the comfiest shoes you'll ever wear.
'Having experienced the comfort of Padders, I could not contemplate wearing any other make.'
Mr Sevenson, Hamilton

SORRY, THIS CATALOGUE IS NO LONGER AVAILABLE THROUGH THIS WEBSITE.
The Visual History of Padders - Comfy and Stylish Shoes Catalogue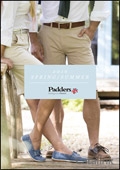 14 March, 2016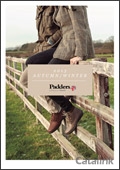 04 November, 2015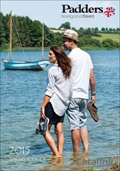 11 May, 2015