PORTSCATHO HOLIDAYS BROCHURE
Choose from some of the best holiday cottages in Cornwall
Portscatho Holidays offers the largest selection of self-catering holiday homes on the beautiful Roseland Peninsula in South Cornwall. From splendid waterside residences to snug country cottages, there are cottages in the best coastal, rural and waterside locations in St Mawes, Portscatho and all villages on The Roseland Peninsula.
Cornwall cottage holidays are the perfect base to enjoy your holiday time in Cornwall, your own space to relax into, no time constraints and dog-friendly cottages so no one misses out!
Portscatho Holidays offers an extensive collection of individual waterside, rural and village self-catering holiday cottages in The Roseland Peninsula in the heart of Cornwall.
Choose from single bedroom converted stables to properties for parties of 10 with swimming pools and all modern features. There are options to ensure everyone enjoys your family holiday in Cornwall.
Request the Portscatho Holidays Brochure today for inspiration on the trip of your lifetime!
SORRY, THIS BROCHURE IS NO LONGER AVAILABLE THROUGH THIS WEBSITE.
The Visual History of Portscatho Holidays Brochure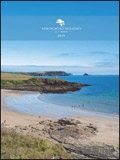 05 December, 2018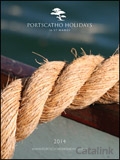 21 August, 2014