RED HOUSE CATALOGUE
Red House specialises in providing a huge selection of great books for kids at extremely competitive prices. Whether it be a gripping story that will entice the most reluctant of readers or fact–filled font of information for those that crave knowledge, we know what children want!

A book is one of the most versatile things that you could give a child – whether they want to lose themselves in an exciting story that takes them to a distant, magical land, learn fascinating new facts about the universe we live in and the many mysterious truths it contains, or just play games and find out how to make great things, everyone from the tiniest little one to those in their teens is guaranteed to find something in our fantastic selection that appeals to them – and at prices that will appeal to you!

Inside each issue of the Red House catalogue you will find clear illustrations and helpful comments accompanying each book that we have chosen for you and, as well as offering you a list of our recommended books of the month, you will also find exciting interviews with bestselling authors and illustrators.

So show a little one how much you love them and make a child smile by giving them one of the greatest gifts that they can receive – a book!
SORRY, THIS CATALOGUE IS NO LONGER AVAILABLE THROUGH THIS WEBSITE.
The Visual History of Red House Catalogue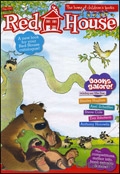 15 April, 2011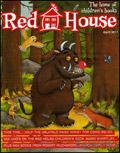 14 March, 2011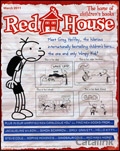 15 February, 2011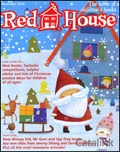 15 November, 2010