S2S - UK HOLIDAY PARKS NEWSLETTER
To sign up to the S2S - UK Holiday Parks Newsletter, simply click the Request Newsletter button below and you will receive amazing special offers, discounts and access to secret sales.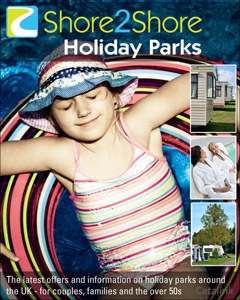 Shore 2 Shore Holiday Parks – Find the perfect escape for you and your family!

The S2S Holiday Parks eNewsletter brings you information on Holiday Parks all over the UK – whether you are an older couple looking for a quiet getaway, a family looking for a getaway with the kids or perhaps a group of friends taking a break together, they're sure to be able to bring something new to your attention.

S2S Holiday Parks looks right across the UK to find the most beautiful settings, the most fun kids activities, and the most up–to–date facilities, and then tells you where to go to find them!

Sign up today to get great holiday park ideas and deals!