SAMUEL WINDSOR CATALOGUE
Samuel Windsor offers a superb range of Handmade Leather shoes and luxury tailored shirts, jumpers, trousers and ties.

The unmistakeable look, feel and fit of Samuel Windsor is available direct at a price that rewards the craftsman not the retailer. With two pairs of handmade shoes for just £60 it's easy to see why Samuel Windsor has become so well established.

Why not click through to their website to see the latest special offers, or alternatively request a copy of their latest catalogue today !
SORRY, THIS CATALOGUE IS NO LONGER AVAILABLE THROUGH THIS WEBSITE.
The Visual History of Samuel Windsor Catalogue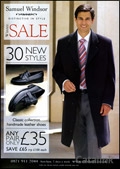 30 November, 2010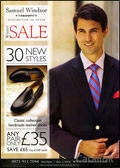 15 October, 2010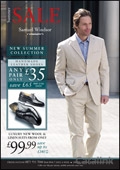 22 June, 2010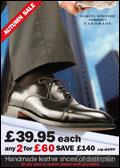 01 October, 2008