SEND A COW CATALOGUE
For every Send a Cow gift that's bought an additional 10 other people will go on to benefit.

Thanks to our unique Pass it On system and Multiplier effect all Send a Cow gift recipients go on to share the seeds and training they receive as well as pass on the first female born livestock to other families in need – It means the gifts you buy keep on growing. They start a chain of giving that goes on and on and on, helping to end poverty and change lives for good.

Gifts that keep on giving and keep changing lives!



SORRY, THIS CATALOGUE IS NO LONGER AVAILABLE THROUGH THIS WEBSITE.
The Visual History of Send A Cow Catalogue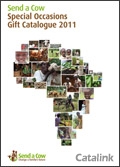 18 January, 2011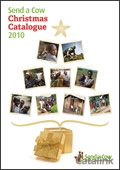 28 September, 2010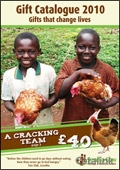 10 May, 2010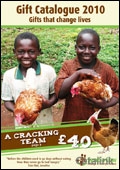 05 March, 2010