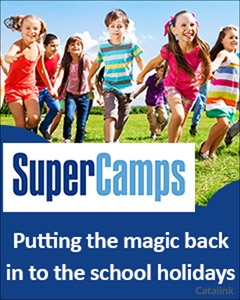 SUPER CAMPS - KIDS CAMPS NEWSLETTER
To sign up to the Super Camps - Kids Camps Newsletter, simply click the Request Newsletter button below and you will receive amazing special offers, discounts and access to secret sales.
Request Newsletter
Entertaining, educating, adventurous holiday childcare
Super Camps is the UK's No.1 Holiday childcare provider for children aged between 4 and 14 years. We have been entertaining children and reassuring parents at our activity camps for 20 years, and run at over 80 schools in fantastic and convenient locations.
Super Camps holiday childcare runs at 79 locations across the UK, meaning that close–to–home childcare is never far away. With over 40 different activities to choose from throughout the week, ranging from football to archery to quad biking and swimming, you can be sure this is the best way to look after your children during the holidays.
Give them the chance to learn new things & make new friends
Take part in games, sports & creative activities
Daily and weekly Multi–Activity course
Specialist week long baking, cooking and arts courses
Let them reconnect with nature with children's bushcraft
Fully qualified staff & world class facilities
Open 8am–6pm, Monday–Friday
Awarded Ofsted's 'Outstanding' rating
To give your kids a treat (and yourself a break) sign up to the Super Camps eNewsletter for offers, news & savings.