T&G CLOTHING
Based in Cowes, Isle of Wight, Mr Thompson and Mr Goodwell were pioneers in the design and casting of keels in the 20th century. They started their business in 1899 just off the High street, with a frontage onto the River Medina, where many a fine yacht was launched. They were at the forefront of Keel technology and design for their time and their craftsmanship was in demand from clients all over the world and they became known as T&G Keels. They later branched out into ship fittings and yacht chandlery with an eye for detail and personal service.

In 1989 T&G Clothing was set up with the same ethos but producing quality clothing, not only for sailors but all outdoor enthusiasts. This Winter's range reflects not only our Nautical heritage but our passion for quality outdoor clothing that will stand the test of time, hence we have teamed up with Marlboro classics to offer some exclusive knitwear to keep you warm over the Winter months.

SORRY, THIS CATALOGUE IS NO LONGER AVAILABLE THROUGH THIS WEBSITE.
The Visual History of T and G Clothing Catalogue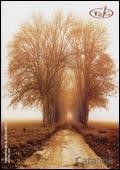 26 October, 2004