TAUNTON LEISURE OUTDOOR CLOTHING & EQUIPMENT NEWSLETTER
Camping Equipment, Outdoor Clothing & More!
If you're a lover of the great outdoors, Taunton Leisure is the perfect place for you. Sign up to their newsletter today to receive great updates, offers and promotions!
Explore everything from high quality tents, camping accessories and outdoor clothing to robust footwear, rucksacks and climbing equipment. You really can find something perfect for every outdoor adventurer with them.
With many years experience in outdoor sports and adventures, the experts at Taunton Leisure have the knowledge and expertise to help you choose the most incredible outdoor gear.
Whether you're looking for a new tent for a family adventure, some comfy, warm base layers for those winter hikes or some fun travel games to keep you occupied on those long commutes, you'll be sure to find it with Taunton Leisure.
Sign up to the Taunton Leisure newsletter today to receive incredible member only offers, promotions and updates on the best outdoor gear around!
&nbsp
SORRY, THIS NEWSLETTER IS NO LONGER AVAILABLE THROUGH THIS WEBSITE.
The Visual History of Taunton Leisure Outdoor Clothing & Equipment Newsletter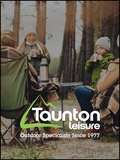 06 September, 2018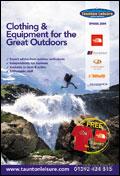 09 April, 2009