THE GLUTTONOUS GARDENER NEWSLETTER
The Gluttonous Gardener provides delicious gardening and foodie gifts, lovingly packed in their unique wooden crates and speedily dispatched to your friends

Each and every one of their gifts suitable for every gift giving occasion follows the simple principle that the perfect present should not only delight even before opened but contain an element to enjoy instantly accompanied with a relevant living, growing plant that will be enjoyed for years to come acting as a constant reminder of the person whom sent it. Their gifts all come beautifully hand packed to order in their impressive large wooden crates and can be delivered UK Nationwide and into Europe on the date of your choosing.

You're sure to find the perfect present for even the trickiest recipient in their latest collection!

The Gluttonous Gardener also offer a corporate gifting service – from a simple client gift to a bespoke order for the launch or promotion of a service/product. They are not limited to our existing range of products and can cater to all budgets.


SORRY, THIS NEWSLETTER IS NO LONGER AVAILABLE THROUGH THIS WEBSITE.
The Visual History of The Gluttonous Gardener Newsletter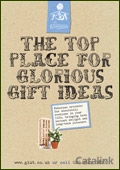 11 July, 2012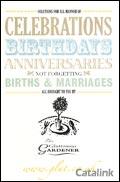 04 April, 2007