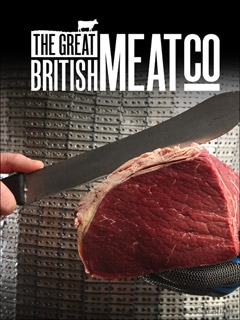 THE GREAT BRITISH MEAT CO CATALOGUE
Best UK meat online!
The Great British Meat Co are passionate about extremely high quality meat at affordable prices for all their customers! Sign up to their newsletter today to stay up to date with the best meat on the market and get great deals and more direct to your inbox!
Explore a selection of delicious meats today - from juicy beef, succulent chicken and exceptional lamb to flavoursome sausages, BBQ meat and so much more.
The experts at The Great British Meat Co bring you freshly butchered, carefully sourced and expertly crafted British meat, direct to your door. They don't compromise on quality and will make sure you receive only the best locally sourced cuts.
Explore meat boxes, lean meats, bulk buys and so much more when you shop with them.
Sign up to the The Great British Meat Co newsletter today for top deals and updates on the best meat around!