THOMPSON & MORGAN CATALOGUE
Seed & Garden Experts!
Sign up to the Thompson & Morgan newsletter today to explore the range and receive member only updates, offers and information direct to your inbox!
Thompson & Morgan provide home gardeners with the very best quality products money can buy. Their product range has also expanded to include an award winning seed range.
Their award winning seed range includes: young plants, bulbs, seed potatoes, onions and garlic sets, soft fruit and fruit trees as well as an extensive range of gardening supplies and outdoor furniture.
Their eclectic range of garden buildings and fencing offers everything you could ask for to create a unique space, a striking boundary or a place to relax.
All products you buy have been carefully selected through stringent testing and trials to make your gardening a pleasure and a success.
Discover the range today and sign up to the Thompson & Morgan newsletter for beautiful gardening products now!
SORRY, THIS CATALOGUE IS NO LONGER AVAILABLE
Front Cover Images of Thompson & Morgan Catalogue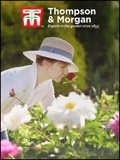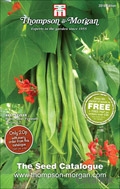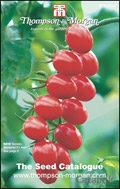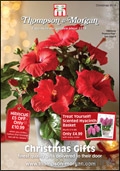 VIEW ARCHIVED CATALOGUES