TITAN TRAVEL: USA & CANADA BROCHURE
Live the dream on North American holidays
The USA and Canada boast a magnificent opportunity for you to enjoy an enticing variety of new experiences.
Whether you want to explore the striking views from the Rocky Mountains, experience life as a Texas Ranger or immerse yourself in the hedonistic pleasures of glamorous Las Vegas, Titan's holidays to the USA and Canada will make your experience happen.
Flexible holiday packages and all–inclusive trips
Themed by what you want to experience
City breaks, road trips, cruises, hikes & more
Expert guides & specialist itineraries
Choose the board option that suits your budget
Order your Titan – USA and Canada brochure for the only way you should consider seeing North America.
SORRY, THIS BROCHURE IS NO LONGER AVAILABLE THROUGH THIS WEBSITE.
The Visual History of Titan Travel: USA & Canada Brochure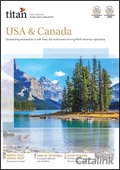 20 January, 2016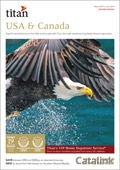 10 March, 2015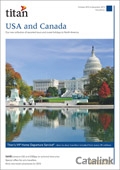 13 October, 2014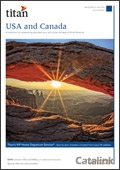 10 February, 2014