TRANSYLVANIA LIVE -EXPERT IN TRANSYLVANIA BROCHURE
Dracula Tours & Halloween in Transylvania with Transylvania Live

It's no dark secret… Transylvania Live lives up to its name – this is real live action in all its gothic and gruesome glory!

Celebrate the legend, soak up the atmospheric castles, citadels, fortresses and monasteries, feast on the beauty of mediaeval architecture and ancient crafts, travel from one intriguing village and city to the next.

Dracula, Transylvania, Romania and the rest of Eastern Europe combine in a fantastic line–up of tours from one to 17 days. These premium tours will appeal to young and old and can be tailored for groups of two or more to suit your desires.

The meticulously planned itineraries are complimented by an excellent selection of medieval hotels meant not only to provide our guests with all the comfort but as well to reflect the colour of the area visited.

Transylvania Live in the leading tour operator for Dracula Tours and Halloween programmes in Romania. Our award winning holidays were placed by the prestigious Fodor's Travel Guide in Top Ten Must–Do Adventures.

Important world wide media organisations such us Travel Channel, took an interest in our special events and featured them in documentaries about Transylvania's folklore and legends. Our tours caught the attention of other media organisations such us: BBC, Chicago Tribune, Men's Journal, Los Angeles Times, The Sun, Daily Mirror, Paul O'Grady Show, Living TV, Irish Independent etc.
SORRY, THIS BROCHURE IS NO LONGER AVAILABLE THROUGH THIS WEBSITE.
The Visual History of Transylvania Live -expert in Transylvania Brochure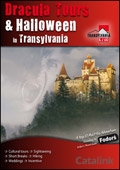 07 December, 2010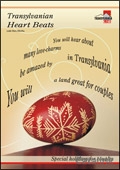 07 July, 2010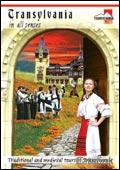 09 February, 2007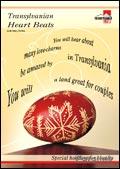 24 January, 2007