ULTIMATE PERFORMANCE ACCESSORIES NEWSLETTER
The best accessories for athletes!
Ultimate Performance Accessories bring you the gear that helps you make your dreams come true. Download their digital catalogue today and sign up to their newsletter to stay up to date with everything athlete related!
Every athlete from an elite to a beginner dreams of the moment where everything comes together... UP Accessories bring you all the gear to do just that. With gear for walkers, runners, cyclists and more, you can find the product perfect for you.
From head torches, reflective vests, spike track spikes and running belts to strobe lights, ear warmers, armbands and much more, there is so much to discover with UP Accessories.
The experts at Ultimate Performance understand the sacrifices and journey you take to reach your goals. Their products are dreamed, designed and developed with you in mind, so that everything you use can enhance your performance and help you be the best of the best. Download their catalogue today to explore their full range.
Whatever your sport, your passion or your goal, find the gear perfect for you with Ultimate Performance Accessories.
Sign up to the Ultimate Performance Accessories newsletter or download the catalogue to explore their incredible range of performance gear and receive member only updates and deals direct to your inbox!
SORRY, THIS NEWSLETTER IS NO LONGER AVAILABLE THROUGH THIS WEBSITE.
The Visual History of Ultimate Performance Accessories Newsletter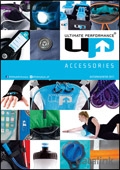 08 November, 2017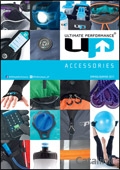 21 August, 2017