URCHIN CATALOGUE
It's never been more fun to be a parent. We no longer need to compromise the way we live, play and get around. Innovation and inspiration have brought us a new wave of products that look great and do a brilliant job.

Since Urchin's birth five years ago, our customers have trusted our knack of sifting out the products that really make the grade. We deliver them quickly and reliably, backed up by our 28–day no–quibble guarantee.

We've done the hard work – so you can have the fun! Request your free catalogue now.
SORRY, THIS CATALOGUE IS NO LONGER AVAILABLE THROUGH THIS WEBSITE.
The Visual History of URCHIN Catalogue

16 August, 2007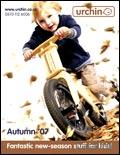 16 August, 2007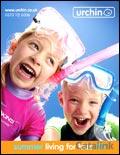 14 May, 2007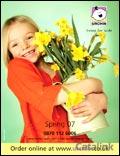 17 January, 2007