VINE HOUSE FARM BIRD FOODS CATALOGUE
Vine House Farm Bird Foods offer a full range of high quality bird foods and accessories as well as advice on feeding and attracting birds into your garden. Here at Vine House Farm we offer you the chance to purchase many of our mixes and straights that are grown on our conservation award winning farm.

We offer a full range of garden bird food mixes and straights as well as bird feeders, fat products, nest boxes and other wild bird accessories.At AsdruMark we have perfectly fitting, stylish underwear just for you, the internationally acclaimed and award winning designer underwear from Mundo Unico. Three collections are produced each year and whether you are seeking a simple, clean design or a bit of glamour for a gift, we have a drawer full of great designs.
SORRY, THIS CATALOGUE IS NO LONGER AVAILABLE THROUGH THIS WEBSITE.
The Visual History of Vine House Farm Bird Foods Catalogue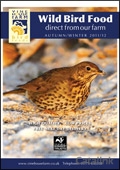 18 October, 2011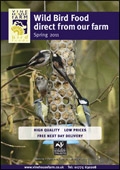 07 March, 2011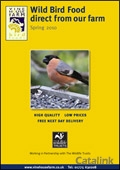 09 September, 2010
01 April, 2009