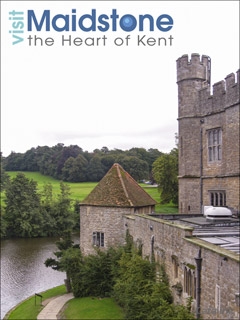 Tweet
Follow VISIT MAIDSTONE on Twitter
Visit Maidstone
- 1 day ago
Looking for something to do this week? Our top picks for this weeks upcoming events include the Combined Ops Milita https://t.co/lC89vwOFS8
Visit Maidstone
- 1 week ago
Today, as part of Love Parks Week, we are looking at Whatman Park. Whatman Park lies at the heart of Maidstone Riv https://t.co/K6CsZynRbl
Visit Maidstone
- 1 week ago
This week is Love Parks Week and today we are looking at Cobtree Manor Park. Cobtree Manor Park has over 50 acres https://t.co/wGlqY6fw8n
Visit Maidstone
- 1 week ago
We are taking part in Love Parks Week, and we are starting off with Mote Park, one of the most popular places to vi https://t.co/fkYPHrLCbe
Visit Maidstone
- 1 week ago
Come join Kent Community Rail Partnership for their FREE Halling Rail Ramble Walk🚶‍♀️ This pre-Walking Festival wa https://t.co/sIgThTHE1J
VISIT MAIDSTONE NEWSLETTER
To sign up to the Visit Maidstone Newsletter, simply click the Request Newsletter button below and you will receive amazing special offers, discounts and access to secret sales.
Request Newsletter
Visit Maidstone - The Heart of Kent
Visit Maidstone invites you to experience exciting activities, see incredible attractions and to explore the beautiful countryside. Sign up for the newsletter today for all the latest news and offers.
Breaks in Maidstone offer the chance to get in touch with nature, family attractions such as Kent Life Heritage Farm and Teapot island will keep the kids happy! Not to mention the vast array of walking and cycling routes to invigorate your senses!
Maidstone is steeped in history and culture, a host of Museums, galleries and beautiful gardens bring it all to life! A must-see on your visit is Leeds Castle... this majestic structure surrounded by pristine waters and acres of lush gardens is quite the sight, a calendar of daily events ensure there's always something going on during your visit too.
The fun doesn't stop there! With a wealth of restaurants, bars, pubs and nightclubs you can unwind and enjoy yourself to the max. No matter who you bring there's a fantastic range of accommodation to suit your party. You'll be spoilt for choice!
Sign up for the Visit Maidstone Brochure today for inspiration on the trip of your lifetime!