WAGGERS CATALOGUE
At Waggers we are very proud of the high quality products that we offer. In fact we think they are the best pet products on the planet! We specialise in dog beds, personalised dog tags and identification, collars, ramps, healthcare and coats. We also have an extensive range of products to stop your dog covering your car and home with hair and mud with our car upholstery protection collection and floor/ furniture range. We also have products to keep your dog safe in the car with our safety hammock and harness.

Over the past few months we have worked very hard to source new, practical products and make improvements to our existing range. The result is that you will find we are able to cater for all ages and types of dogs, made to the highest quality that you will struggle to find anywhere else.
SORRY, THIS CATALOGUE IS NO LONGER AVAILABLE THROUGH THIS WEBSITE.
The Visual History of Waggers Catalogue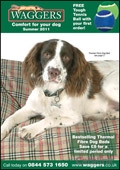 04 April, 2011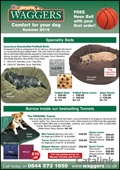 30 June, 2010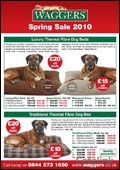 17 March, 2010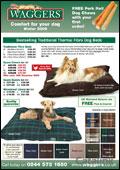 03 November, 2009