WHICH? EASY USE LAPTOPS CATALOGUE
Laptops made easy
As a consumer champion, their campaigns work to make your lives fairer, their advice helps you make informed decisions and their services and products put your needs first to bring you better value.
Laptops can be difficult to get to grips with, especially when you're faced with seemingly endless jargon and a plethora of technical features. This straightforward guide will help you familiarise yourself with your Windows 8 laptop, from navigating Windows to surfing the internet. They guide you through everything from how to start out and getting to know your laptop to learning how to control Windows 8.
They also explained
How to set up and get the most from your email account
How to protect your laptop from viruses and other security threats
They've also highlighted some basic laptop maintenance tasks that are easy to do and will help keep your laptop running smoothly and problem–free, including how to back up and keep your valuable information safe
To get your copy call 0800 533 090 and quote PC841F
Opening times of call centres are 8.00 – 20.00 Monday to Friday and 9.00 – 13.00 on Saturday
SORRY, THIS CATALOGUE IS NO LONGER AVAILABLE THROUGH THIS WEBSITE.
The Visual History of Which? Easy Use Laptops Catalogue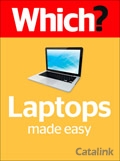 20 July, 2015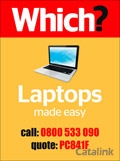 20 July, 2015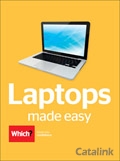 18 June, 2015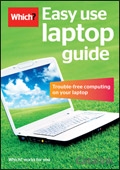 25 April, 2013