WHITE SAND WEDDINGS BROCHURE
Whether you are planning on getting married in the U.K and looking for the honeymoon of your dreams, or looking to get married in paradise, you can rest assusred that we are ready to help you every step of the way.

About Us.....

White Sand Weddings is a completely independant wedding & honeymoon specialist.

As an independant agency are only goal is to ensure that we are able to offer the lowest prices, without compromising the high standards that you would expect from us. In addition the 400 experienced suppliers available to us, we also have some of our very own wedding coordinators in selected resorts, meaning that we have far more of a hands on role with every detail.


SORRY, THIS BROCHURE IS NO LONGER AVAILABLE THROUGH THIS WEBSITE.
The Visual History of White Sand Weddings Brochure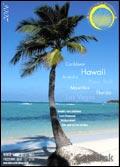 22 March, 2006