YOGAMATTERS CATALOGUE
Serving your yoga journey

Whether you're a yoga expert or a recent convert, Yogamatters sells everything you could possibly wish for.

Dedicated to serving your yoga journey and helping you fulfil your potential to live a healthier life, Yogamatters stock an extensive range of yoga and wellbeing items:
Equipment – mats and props to help and enhance your practice
Books – hundreds of yoga books, from ancient texts to modern classics
Clothing – say goodbye to restrictive togs
Food & drink – keep your energy levels up the healthy way
CDs & DVDs – create the perfect atmosphere and learn from the best
Gifts – spoil yourself or friends and loved ones with oils, candles, jewellery, incense and much more
Comprising of a team of yoga teachers, beginners and long–term yoga lovers, Yogamatters have personal and professional experience to guarantee the quality of everything they stock. And, as they understand the importance of individuality, you can choose from a collection which ensures no one need be left out.

If you're just starting out, the Beginner's Yoga Kit is guaranteed to get you going in the right direction.

For the more adventurous student, choose from a selection of high performance and luxury products to take your practice to the next level. And don't forget to reward your hard work with a relaxing meditation kit – so you can further unwind in comfort and tranquillity.

Whatever your needs, make sure you're equipped with the right gear to truly enjoy the plentiful benefits of yoga.

Order your Yogamatters catalogue now to discover something new.

SORRY, THIS CATALOGUE IS NO LONGER AVAILABLE THROUGH THIS WEBSITE.
The Visual History of Yogamatters Catalogue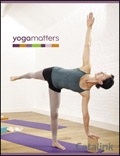 15 October, 2013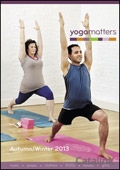 15 October, 2013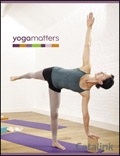 30 September, 2013