YORKSHIRE HOLIDAYS FROM SOUTH CLIFF BROCHURE
This brochure is temporarily unavailable
Holiday Homes, Lodge Holidays & Glamping!
South Cliff Holiday Park has everything you need for a really great holiday. Order a copy of their brochure today to explore their range of holiday homes, lodges and camping holidays.
Their 4 star graded holiday park is ideally location metres from an award-winning beach and only a short walk to the popular East Coast town of Bridlington, so it's perfect for a family holiday or a weekend away!
With a huge range of accommodation, you can find the perfect holiday for any needs. Whether it's just to two of you, a holiday with the kids or a huge family reunion, they can help you find the best accommodation.
Something for everyone:
Luxury Lodges
Premier Holiday Homes
Deluxe Holiday Homes
Camping Pods
Shepherd Huts
Camping
Whatever it is you're looking for in a holiday, South Cliff Holiday Park can help you plan the perfect getaway!
With a great range of activities and facilities available within the park and the surrounding towns, you're sure to find something fun to do with the whole family.
Don't delay, order your free copy of the South Cliff Holiday Park brochure today to start planning your holiday.
SORRY, THIS BROCHURE IS NO LONGER AVAILABLE
Front Cover Images of Yorkshire Holidays from South Cliff Brochure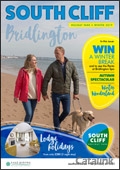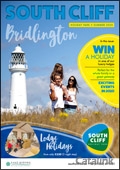 VIEW ARCHIVED BROCHURES