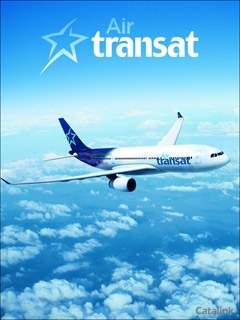 AIR TRANSAT - CHEAP FLIGHTS TO CANADA NEWSLETTER
www.airtransat.com/en-GB/air-transat-uk
To sign up to the Air Transat - Cheap Flights to Canada Newsletter, simply click the Request Newsletter button below and you will receive amazing special offers, discounts and access to secret sales.
Request Newsletter
Cheap Flights to Canada
Canada should be for everyone! Breath-taking landscapes, incredible wildlife and infinite outdoor opportunities, Air Transat want everyone to be able to get there.
This enewsletter will sign you up to seasonal offers on flights and discounts on already cheap packages - helping you reach the Canadian shores quickly, easily and cheaply.
Why fly with Air Transat?
Cheap flights, great value
Upgrades, seating plans & lots of extras
World-class fleet of planes - keeping you comfy
Inflight services to keep all the family happy
Sign up to the Air Transat newsletter today for cheaper fights to Canada tomorrow!