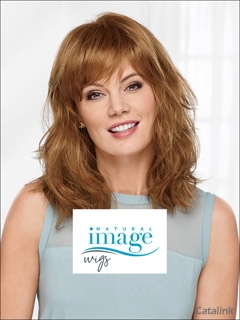 NATURAL IMAGE LADIES WIGS NEWSLETTER
www.naturalimagewigs.co.uk
To sign up to the Natural Image Ladies Wigs Newsletter, simply click the Request Newsletter button below and you will receive amazing special offers, discounts and access to secret sales.
Request Newsletter
Natural image is the UK's leading ladies wig specialist and has an extensive collection of ladies wigs and accessories.

For over 30 years, they have been providing wigs, advice and support to ladies who love wearing wigs for fashion or convenience reasons and for necessity wearers who are having to deal with the trauma of chemotherapy, alopecia or other hair loss related symptoms. If you are looking for beautiful wigs and stylish products you will find the perfect solution at Natural Image.

Wigs traditionally had always received bad press as they were often expensive, ill–fitting and un–natural looking. Natural Image bucked this trend by developing top quality products that looked real and were in modern styles, with colours that matched people's facial tones. Their wigs have adjustable cap sizes so are suitable for anyone, giving wearers the confidence that their wig will stay in place no matter whether they working during the day or partying the night away

Sign up to receive the Natural Image eNewsletter for new products and special offers!