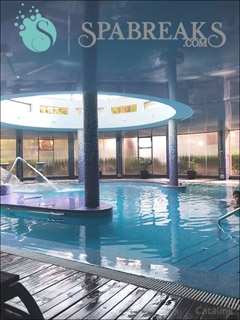 Tweet
Follow SPABREAKS.COM on Twitter
Spabreaks.com
- 18 hours ago
RT
@eurospamag
: https://t.co/ljjrHYxv91 reports record bookings for Q1 2022
@spabreaks
#spa
#spabreaks
#spabusiness
#spaindustry
#spanew
Spabreaks.com
- 1 day ago
Swim into the woods, soak under the stars, sip champagne surrounded by bubbles or soothe sore muscles in thermal po https://t.co/grNKHrdPIF
Spabreaks.com
- 2 days ago
Epitomising the luxury, care, and wellbeing that guests experience at Rockliffe Hall, Treatment Manager Sarah Usher https://t.co/EcwMNIRu0Y
Spabreaks.com
- 3 days ago
We know that mental wellbeing and physical health are inextricably linked, and in the case of cancer patients, nurt https://t.co/lKKxuXd7ml
Spabreaks.com
- 4 days ago
As huge advocates of wellness at work ourselves, pre-pandemic we invited Geraldine from 'treatyourselfbrighton' to https://t.co/BsUsIypur7
SPABREAKS.COM NEWSLETTER
www.spabreaks.com
To sign up to the Spabreaks.com Newsletter, simply click the Request Newsletter button below and you will receive amazing special offers, discounts and access to secret sales.
Request Newsletter
The Experts in Spabreaks.com
Spabreaks.com invites you to find your dream getaway on a spa experience designed around you. Sign up to the newsletter today to get the latest offers and news on spa retreats.
Escape on a spa break close to you, Spabreaks.com have a broad collection of exquisite retreats all over the UK and Europe so whether you're looking for a day away close to home or a beautiful break in Europe you're sure to find it here.
From the darkly romantic Yorkshire moors to the buzz of London, spas in the UK range from quaint country house hotels surrounded in sweeping views to the urban bliss of specialised treatments in the city.
Celebrate with your friends on a getaway for a hen do or a special occasion, the Ringwood Hall Hotel and Spa is ready for your party! A spa weekend can be the perfect romantic retreat, especially if you head to the Luton Hoo in Bedfordshire which boasts acres of stunning gardens and delightful rooms.
Sign up to the Spabreaks.com newsletter today for inspiration on the trip of your lifetime!